The necklaces found in the Praileaitz Cave are some of the most unique examples of Magdelenian portable art in the world. Together with the rest of the site, these necklaces indicate that the cave may have been used for spiritual purposes. The animal remains discovered are abundant and varied. We know that our ancestors lived alongside reindeer, deer, bison, goats, lions, rhinoceroses, horses and mammoths, among others. The Kiputz abyss is a particularly interesting site. Many remains have been found there, including the best-preserved skull of a steppe bison in Western Europe.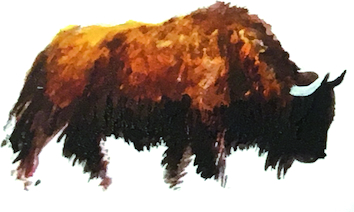 Research into the evolution of the karst landforms, the river terraces, and the formation of estuaries and abrasion platforms on the coast, have allowed us to reconstruct the variations in climate experienced in the past, as well as the corresponding changes in sea level. This helps us understand the reality of the environment our ancestors lived in.
More information on the prehistory of the Geopark:
The following have participated in the creation of these publications: Aranzadi Science Society, Provincial Council of Gipuzkoa, Department of Culture of the Basque Government; and the municipalities of Mutriku, Deba and Zestoa. For sale in tourist offices.