The 13 km of cliffs in the Geopark have a spectacular formation of rock layers known as Flysch deposits, which in the manner of a large encyclopaedia show us over 60 millon years of the history of the Earth. You can walk along theses cliffs or go on a boat trip and sail across time to discover, among other things, the thin black layer that indicates the impact of a giant asteroid and the wholesale extinction of the dinosaurs.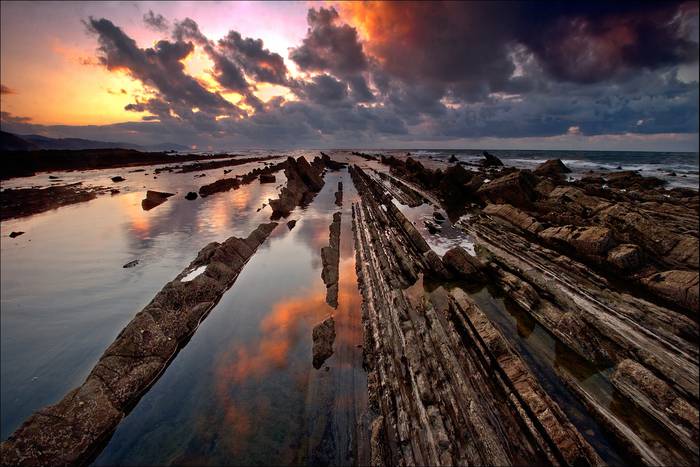 Inland we come across the Karst world where time seems to have stopped for ever. Here you will be able to enjoy the roots of one of Europe's most ancient peoples. Many of the caves in these mountains were occupied by our most distant ancestors who left traces of their activity and cultural concerns in them.
Located on the west coast of Gipuzkoa, Basque Coast Geopark is a lesson that leaves no one indifferent. The main players here are time, the earth, life and our own spaces. Discover it!