GeoGourmet
One of the main goals of the Basque Coast Geopark is to promote rural development and local produce. Launched under the name GeoGourmet, the Geopark sells hampers of agri-food and fisheries produce, including a selection of local specialities grown and produced in our region.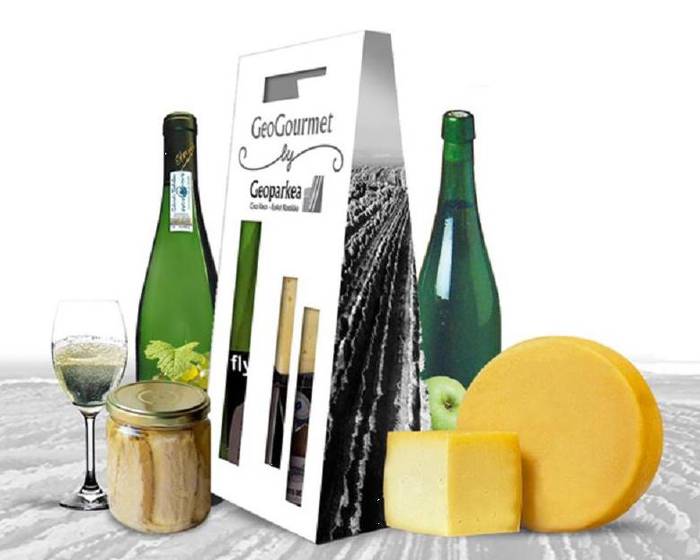 Geopark hampers are the perfect gift!
The hamper includes a portion of Idiazabal Designation of Origin sheep's cheese, a bottle of txakoli with the Getaria Designation of Origin and a jar of tuna preserved in olive oil, priced at EUR20.
The hampers can be purchased at the three tourist offices.
The aim of this initiative is to support and promote the local Geopark food industry, and emphasize the importance of this sector and the rural environment, highlighting its role as a food producer in addition to what it has contributed as guarantor of our cultural heritage, how it has contributed to managing this open space as well as the natural resources, biodiversity and the landscape of the Geopark.