Mountain bike routes
There are lots of ways to get to know the Basque Coast Geopark. If you choose to explore the area by mountain bike, you will discover landscapes that criss-cross their way through coastal and inland trails in the territory.
Choose between easier or more demanding routes, and hop on your bike to explore the Flysch Route or the Karst Route.
Discover an extensive network of signposted, well-maintained trails exploring peaks, valleys and coastal scenery. Be sure to stop off along the way to sample some of our local specialties.
We'll be expecting you!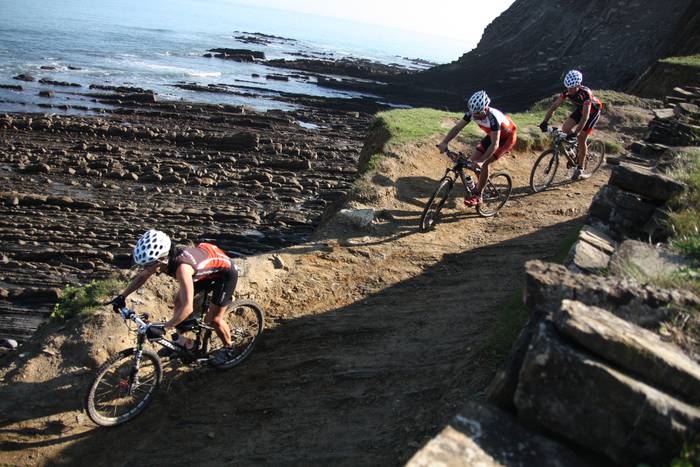 Trails
Walking through the Basque Coast Geopark is one of the best ways to discover the richness of the Flysch, the Karst and its culture.