Science & education
The Basque Coast Geopark is a showcase to one of the most wonderful history books ever written. The pages in our history book were formed under the sea and today, layer by layer, form a continuous book of more than 13 kilometers of cliffs, where geologists can study the records of more than 60 million consecutive years of the Earth's history. The mass extinction of the dinosaurs at the end of the Cretaceous or the great global warming at the beginning of the Eocene are some of the critical events recorded in the written history in these rocks.
After decades of scientific research the flysch on the Geopark Coast has been recognised by the International Union of Geological Sciences (IUGS) and UNESCO as one of the planet's great geological outcrops. We must also mention the spectacular process of erosion that gives rise to a shoreline, where we witness a succession of excellent examples of cliffs, significant rock fall, shallow intertidal flats and beautiful sandy beaches to relax on and from where we can enjoy the surroundings.
Inland, the Geopark is formed by Lower Cretaceous limestone mountains that hide closed valleys where the traditions and landscape have remained remarkably intact throughout time. These mountains have been subjected to heavy dissolution by water and erosion giving rise to an important collection of karst including a significant number of caves that were occupied during the Palaeolithic period, and provide the Geopark with archaeological heritage of great interest which includes cave paintings such as the caves at Ekain, which has been declared a World Heritage Site.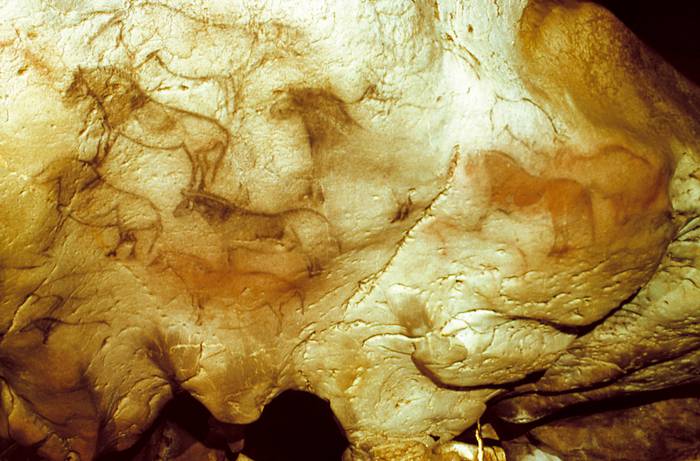 [VIDEO: KARST]